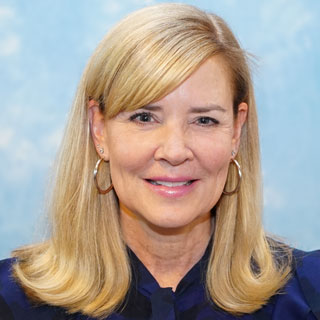 Senior Director of Communications
Mary Beth Murphy manages all activities of the Communications Department, including public and media relations, member communications, corporate communications, employee communications, community relations, graphics design, website design and content, and other external communications. She is responsible for the development of communications strategies and programs to inform internal and external audiences about organ transplantation and the allocation system.
Prior to joining UNOS in April 2018, Ms. Murphy served as Senior Vice President of Corporate Communications, Community Relations, Diversity and Inclusion at Genworth Financial, creating corporate, business, and functional communications strategies and priorities, and managing Genworth's overall communications strategy. Prior to Genworth, Ms. Murphy served in a progression of media and communications roles with Fannie Mae, where her last role was Director of Communications. Ms. Murphy received her BA in English and French literature from Smith College.