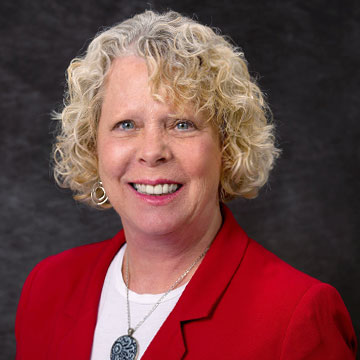 Director of Software Engineering
As director of software engineering, Marty Wilson is responsible for developing the department's technical strategy and, in partnership with other senior leaders, for analyzing, developing and overseeing the delivery of new business applications and features. She also ensures that product architecture and technology decisions support corporate strategies and the future direction of products and services, including setting the direction for the maintenance and migration of legacy applications to modular and scalable technology applications.
Among her additional responsibilities are identifying and evaluating software acquisition opportunities, providing technical insight and judgment to IT portfolio management, and ensuring effective use of Agile methodologies and quality-improvement processes.
Wilson comes to UNOS from Capital One in Richmond, Va., where she most recently was vice president of workforce transformation with a charter to build a new software engineering culture. At Capital One, she also had held senior positions directing end-user, workforce-technology, and infrastructure portfolio and platform services.
She earned a bachelor's degree in information systems from the Virginia Commonwealth University School of Business in Richmond.