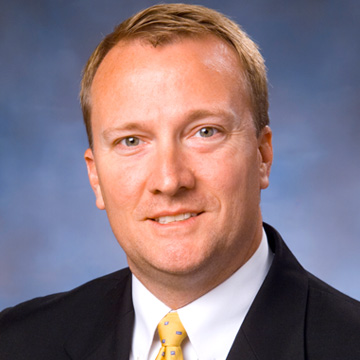 Chief Executive Officer
As Chief Executive Officer, Shepard directs the efforts of more than 350 UNOS staff to ensure that the nation's transplant network efficiently and fairly serves the needs of transplant candidates and recipients, living donors and donor family members, and transplant professionals. He reports to the UNOS Board of Directors.
Shepard joined UNOS in 2010 as the Director of Policy and has served as Chief Operating Officer and interim Chief Executive Officer. Prior to joining UNOS, Shepard served 15 years in various high-level positions in Virginia state government, capped by a term as Director of Policy in Governor Timothy M. Kaine's administration. In that position, Shepard worked directly with the governor to help identify and implement the policy priorities of the Commonwealth.
A native of Roanoke, Va., Shepard holds a bachelor's degree in history from Virginia Tech and a master's degree in business administration from the University of Virginia.
TEDx Talk: "Making life and death decisions"
Recorded March 24, 2014