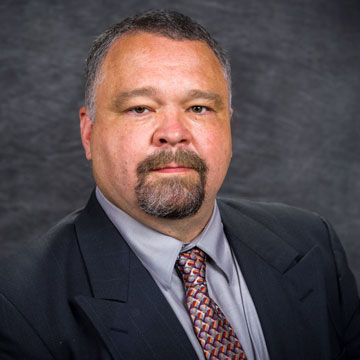 Director of Facilities and Security
Brian joined UNOS 14 years ago as a member of the Information Technology department. Six years ago, he was selected as the facilities and security technology manager. Brian has demonstrated the technical, interpersonal, and manager skills necessary to lead that department and support all our staff.
In this senior-level position, Dudley will oversee the physical environment and security functions of UNOS' Fourth Street Building and the Jackson Center as well as leasing functions for the latter. His other responsibilities include directing the management of the RFP bid process for direct contract services, overseeing the development and implementation of an asset management system, directing major construction projects that expand and/or renovate UNOS' facility or grounds, and more.
He joined UNOS in 2003 as an IT system manager and soon was promoted to resource manager for the infrastructure engineers. Then, in 2011 he moved into the facilities and securities department, where he was hired as a technology manager, the department's second-highest position. When the director of the department retired earlier this year, Dudley was made acting director and, then as of October 1, director.
Dudley earned bachelor's degrees in both finance and accounting from Virginia Tech in Blacksburg.