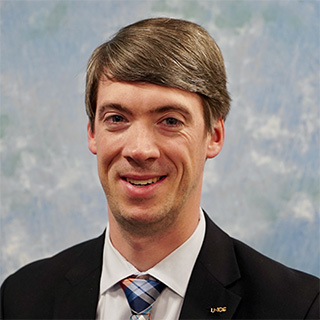 Director of Research
As Director of Research, Bob Carrico oversees the work of more than 40 staff members conducting biostatistical research and data analysis. UNOS Research staff author more than 30 scientific studies each year presented at national and international conferences and published in peer-reviewed journals. They also fulfill thousands of individual data requests each year for clinicians, public health researchers, news media and other interested individuals.
Carrico joined UNOS in 2012 as a research scientist, later becoming an assistant director and senior research scientist prior to his current role. He held previous responsibilities at Virginia Commonwealth University including research assistant and course instructor.
He received his bachelor's of science in mathematics from the University of Mary Washington and a Ph.D. in biostatistics from Virginia Commonwealth University.