INNOVATION
Ideas in action
IMPROVEMENT
Driving change
Saving lives together
We bring innovation, improvement, and insights to strengthen a community passionately committed to being good stewards of the gifts entrusted to us.
Get involved
.
What happened in public comment? See what the community had to say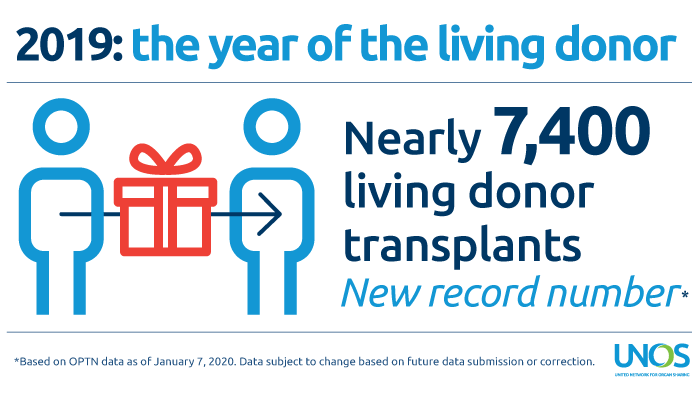 Education has become an essential tool transplant programs are using to increase understanding and awareness of the procedure.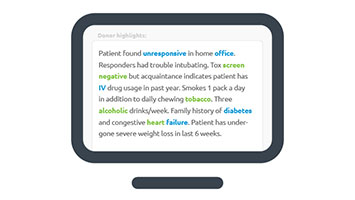 UNOS data scientists explore donor admission text to help understand and predict how kidney acceptance decisions are made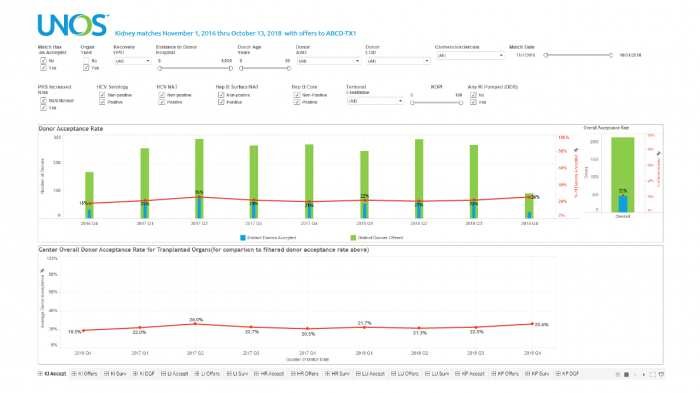 Center Acceptance and Refusal Evaluation (CARE) Report allows transplant centers to see all of the offers they accept as well as all those they refuse.
Effective immediately, new policy language is in effect regarding data submission requirements for transplant candidates in cases where data collection is affected by the COVID-19 outbreak.
Clarification addresses how candidates with prior liver disease may be listed for an urgent repeat transplant.
The variance will improve timely access to donors for liver candidates listed as Status 1A, Status 1B, or with a MELD or PELD score of 37 or higher in Hawaii and Puerto Rico.
COVID-19: Organ Donation and Transplant Town Hall Webinar
Organ donation and transplant professionals from around the world convened on March 23 in a town hall webinar aimed at helping health care professionals navigate the ever-evolving COVID-19 health crisis. Watch to learn more.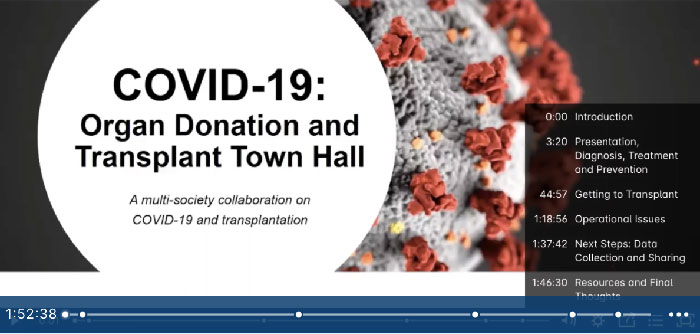 National Donate Life Month
UNOS' mission to unite and strengthen the donation and transplant community to save lives is unchanged by COVID-19. Without leaving home, you can raise awareness, and help save lives by joining our campaign throughout April.